I thought it would be a good idea to collect all of my best Irish recipes together in one convenient post for you to try out and share with your friends.  Here in the U.S., St. Patrick's Day recipes are something of a tradition, even if you haven't a drop of Irish blood (as is the case with me, sadly.)
I spent one month in Ireland on a tour with Grand Circle Travel (highly recommended – check out their website here.)  We traveled from Galway in the northwest, to Connemara and Kylemore Abbey,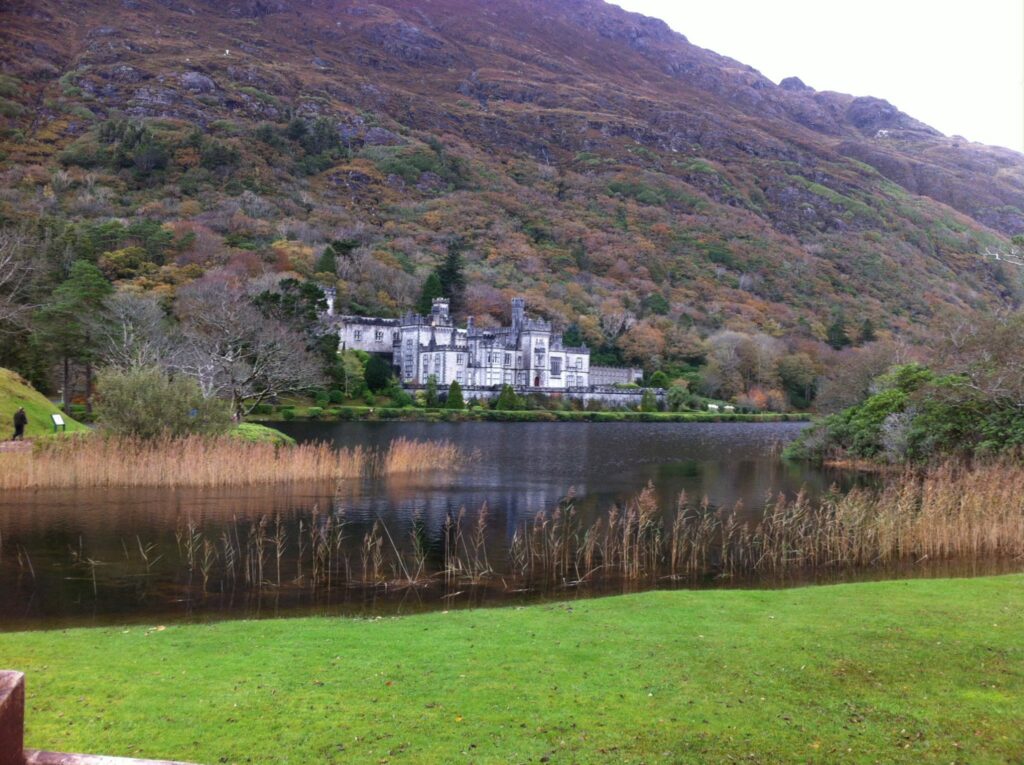 then to Killarney and the Cliffs of Moher.
We toured the Ring of Kerry (in a horrific rainstorm!) and the Dingle peninsula.  Then on around to Cork and Blarney Castle to kiss the stone.  On the way to Kilkenny we stopped at Cahir Castle and the Waterford factory (where I bought some lovely glasses).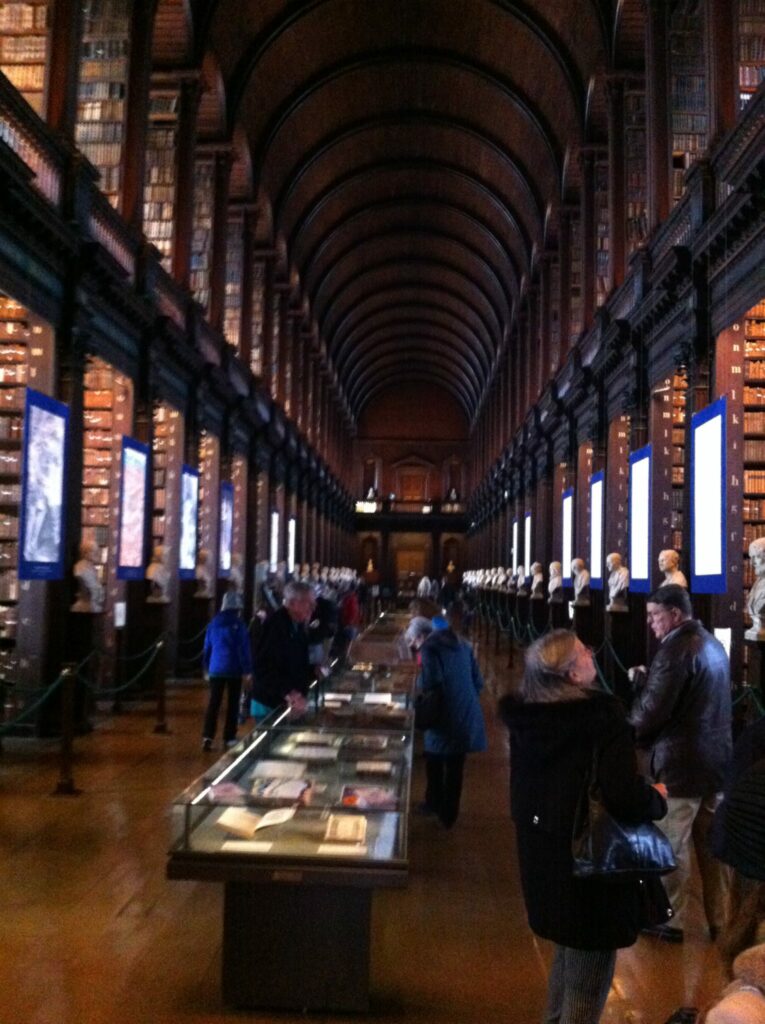 On our way to Dublin, we stopped at the Avoca Handweavers compound and the ancient monastic site of Glendalough.  In Dublin we toured Trinity College with it's amazing Long Library with the Book of Kells.
Along the way, I would ask people for recipes of authentic Irish foods.  And of course, everyone's recipe is authentic, until you share it with someone else, who insists that it isn't!  But even so, I think I managed to get at least several that are as genuine as can be, along with tips on how to prepare them, and even some of the history behind them.  It was a magnificent experience, and one I would repeat.
The first recipe I gathered was one for Authentic Irish Soda Bread. I collected this one right at the beginning, from a small pub in Galway where I sat to listen to a local Irish band. Live music is everywhere in Galway. The pub served soda bread and I asked if they would share the recipe. Because it was busy, it took a while, but they did give me a quick verbal, with the admonition "Flour, salt, baking soda, buttermilk – anything else is tea cake."
Authentic Irish Soda Bread
"Flour, salt, baking soda, buttermilk – anything else is tea cake."
I visited Ireland a few years ago and I remember a pub owner telling me this when I asked for the recipe for his delicious soda bread.  You can find a thousand recipes for Authentic Irish Soda Bread, but if it varies from these 4 basic ingredients, it's not the real thing. And you wouldn't want the fae gettin' all up in your business about that, now would ye?
Ingredients
4

cups

Flour

I recommend pastry flour rather than all-purpose. Traditional Irish wheat is soft, and pastry flour will mimic this better.

1 1/2

tsp

Baking soda

1 1/2

tsp

Salt

1 to 1 3/4

cups

Buttermilk or sour milk.

The liquid required will be determined by the flour choice. If you use whole wheat you'll need more liquid than the 1 cup.
Instructions
Heat oven to 425 degrees F. Cover a baking sheet with parchment paper or a Silpat sheet, or brush the sheet with melted butter or spray with non-stick spray.

Combine dry ingredients in a large bowl. Gradually stir in 1 cup buttermilk, mixing gently with your fingers until dough is firm enough to be gathered into a ball. If dough crumbles, add more liquid 1 tbsp at a time, just until it holds together. Avoid kneading the bread! The less you handle it, the better!

Place on a lightly floured board and pat into an 8-inch flattened round loaf. It will look a bit rough. It's supposed to.

Place the loaf on baking sheet and slash a 1/2-inch deep "X" into the top of the dough with a sharp knife.

Bake at 425 degrees F for about 45 minutes, or until the top is golden.
Notes
Serve warm with Irish Stew or Corned Beef and Cabbage. Sláinte!
For a good video that shows how you form and mark the loaf, click here.
This bakes best on a quality baking sheet or stone. Check out these options from Kerekes – The Chef Station: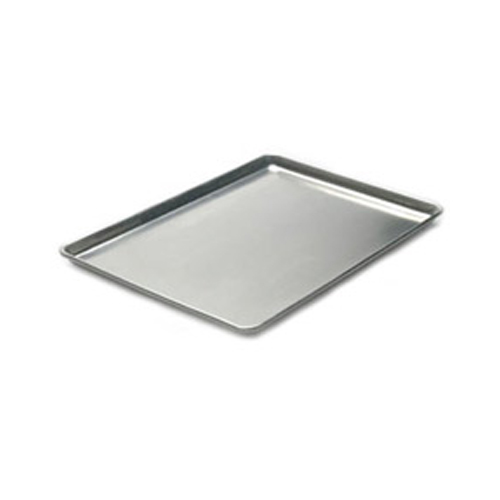 Winco Bun / Sheet Bake Pan 13″ x 18″ (Half Size)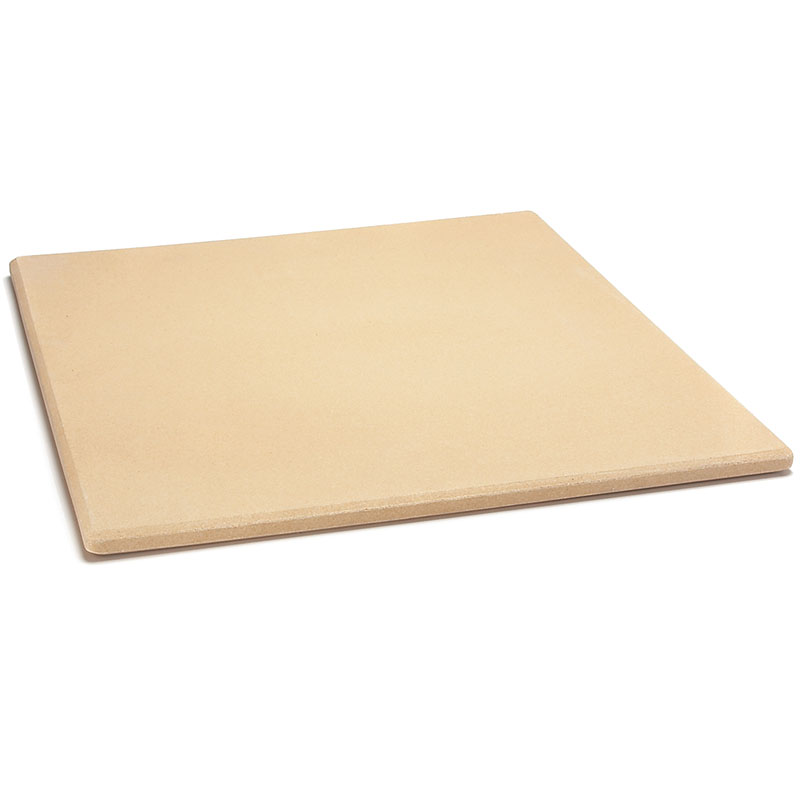 Pizza Baking Stone: Rectangular, 14″ x 16″

Later down the road in Killarney, we were treated to some delicious Irish Stew, so of course I had to get that recipe.  I had to gather several versions and piece them together to re-create what I remembered from the dish I had there, and this one comes closest.
Authentic Irish Stew Recipe
Ingredients
3

pounds

Lamb Shoulder cut in 2-inch chunks.  

Can substitute mutton, beef, veal, venison – even goat meat!

4 

tbsp

Vegetable oil

3

tbsp

Flour

optional – especially if adding sliced potatoes below

2

pounds

Onions

about 6 medium, cut in wedges

1

pound

Carrots

about 6 medium, cut in large chunks

4

cups

Water

or beef or chicken broth

Splash of red wine to taste

optional

Dash of Worcestershire

optional

Salt and pepper to taste

1

large

Thyme sprig

3

pounds

Russet Potatoes

peeled and halved.  For thicker broth, slice 1/2 potato in thin slices.  (Can substitute Yukon gold potatoes, but the broth will be thinner).
Instructions
Pat meat chunks with a paper towel to dry, and season well with salt and pepper. Heat oil in a large, oven-safe soup pot with lid over medium-high heat until shimmering. If desired, dredge the meat in flour.  Brown meat on all sides.

Remove meat and and add onions and carrots to pot. Season with salt and pepper. Cook vegetables, stirring, until lightly browned, about 8 minutes.

Depending on the size of your pot, remove all but the lowest rack in the oven, and pre-heat oven to 350 degrees.

Return meat to pot, add broth and bring to a simmer. Add thyme and arrange potatoes on top of the meat.  Add a final dash of salt and pepper, cover the pot and put into the oven.
This recipe works best in a good quality Dutch oven. Find a professional-grade Dutch oven at Uno Casa
And finally, at our farewell dinner, we were served this Irish Cream Coffee Cake. It's not coffee cake in the American sense – a yellow cake with a sugar crumble on top. No – this is cake made with coffee, and some Bailey's thrown in because – well, because it's Irish. It was so unusual I had to get the recipe.
Bailey's Irish Coffee Cake
Everyone is familiar with Coffee Cake, right? It's that yellow cake with brown sugar and you eat it with coffee. Well, that's not what this is. This is cake . . . with coffee. Coffee in the cake. And throw in a little Bailey's while you're at it. Yeah. There you go.
Ingredients
2.25

Sticks

Unsalted Butter

12

oz

Caster or Baker's sugar

see Instructions

6

lg

Eggs

8

oz

Milk

1/2

cup

Sour Cream

2 1/2

cups

Flour

1

tsp

Baking Powder

2

tbsp

Coffee Extract

or 1 TBL instant coffee granules and 2 tsp water

1

tbsp

Irish Cream liqueur
Icing
1 1/4

cup

Powdered Sugar

1

tsp

Coffee Extract

1

tbsp

Irish Cream liqueur

2

tsp

Water or Milk
Instructions
Grease and flour a bundt pan.  Be sure to dust all the corners.  Preheat the oven to 350 F.

Beat together the butter and sugar in a large bowl until light and pale.

Add the eggs, one at a time until incorporated.

Add the milk and sour cream and combine.

Mix the baking powder and flour with a whisk and slowly add to the batter.  Scrape down the sides and beat until smooth – about two more minutes.

Pour about 3/4 of the batter into the prepared bundt pan.

Mix the coffee extract or granule/water mixture and the Irish Cream to the remaining batter.  Drop this batter onto the top of the batter in the bundt pan and cut through it several times with a butter knife.

Bake at 350 for about 55 minutes (mine was right on at 55 min.) or until a pick comes out clean.  Cool in the pan on a wire rack for about 10 minutes, invert and let the cake cool completely.

To make the icing, simply mix together the powdered sugar, Irish Cream and coffee extract or granules and slowly add water or milk until you get a fairly thin consistency.  The icing on my cake in the picture is just a little too thick – I should have added a few drops more water.

Drizzle the cake with icing.
Notes
Caster sugar (in the U.S. we call it "baker's sugar") is simply a finer granulated sugar. You can find it in most stores in the baking section. But you can also make it yourself – see the instructions here.
Coffee extract: This too, you can find in a store, but it's pretty pricey.  I just used the coffee granules and water.  I picked up a box of Via French Roast packets from Starbucks – one tablespoon is about 3 packets.
The original recipe called for 2 full tablespoons of coffee extract in the icing, which for me would have been just waaaaaay too much.  But you may like it.  Just taste your icing as you're working on it and add more if you want.
See a good selection of Bundt pans below. I recommend nothing with edges that are too sharp – it can make getting the cake out of the pan more difficult: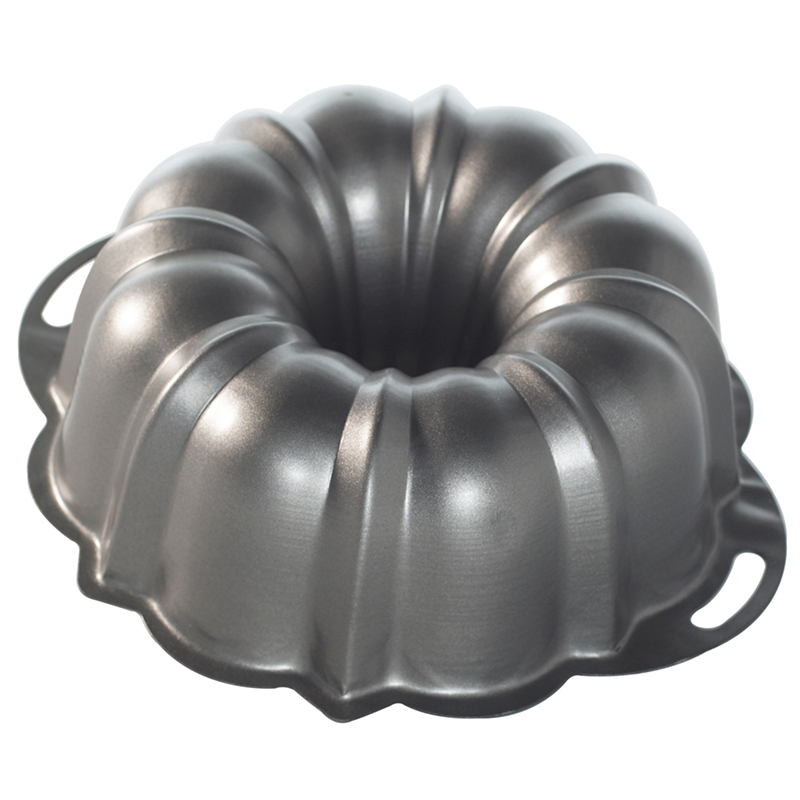 Nordic Ware 50342 Anniversary Bundt Pan, 12 cup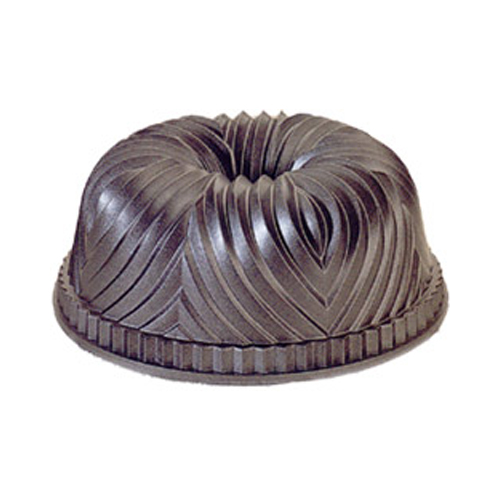 Nordicware Bavarian Bundt Cake Pan 10-Cup capacity 8-1/2″ diam. Non Stick Cast Aluminum

Of course, it's not St. Patrick's Day without considering a classic Corned Beef and Cabbage.  And rather than crock-pot mush, here's my recipe for baked Corned Beef.
Baked Corned Beef and Cabbage
This recipe uses the oven for a gentler braise, retaining the basic texture of the meat, while tenderizing it, too.  And throw away that seasoning packet – the authentic seasonings here will taste far better.
Ingredients
4

lbs

Corned Beef Brisket

preferably flat-cut, not point cut

4

cups

Chicken Broth

4

cups

Water

12

medium

Carrots

peeled, halved

2

ribs

Celery

sliced

1

med

Onion

thick cut or quartered

3

Bay Leaves

1

tbsp

Black Peppercorns

1

tbsp

Fresh Thyme

minced

1

tsp

Allspice Berries

really critical for authentic corned beef

3

tbsp

Butter

unsalted

1 1/2

lbs

Small Red Potatoes

halved

1

head

Cabbage (2 lbs)

cut into 8 wedges, leaving core intact

Pepper
Instructions
Preheat oven to 300F.  Rinse off the salt from the brisket under cold running water.

Combine beef, broth, water, celery, onion, bay leaves, peppercorns, thyme and allspice in a covered baking dish (I use my Le Creuset casserole).  Bake at 300F for 4 1/2 to 5 hours, or until a fork pierces the meat easily.

Remove the meat to a baking dish.  Strain the cooking liquid through a fine mesh and skim off excess fat.  Add 1 cup of liquid to meat and cover with foil, letting it rest for 30 minutes.

Pour the remaining cooking liquid into a large pot and add the butter.  Bring to a simmer over medium-high heat.  Add potatoes and cook to soften – about 10 minutes.  Add carrot halves and cabbage, cover and cook another 10 to 15 minutes.

Transfer veggies to a serving dish and season with pepper to taste.  Slice the beef across the grain into 1/4″ slices.  Serve with vegetables
Notes
When slicing cabbage for cooking, leave the core intact – otherwise it will all fall into a withery mess that's unattractive.
You can leave the potatoes whole if they are really small.  I halve them.
Slicing "across the grain" – prior to cooking, gently pull the meat apart until you see small crevasses appear on the surface.  You want to cut across the crevasse, not with it.  
I think you'll enjoy this Tour of Ireland for St. Patrick's Day! Leave me a note if you decide to give it a try.