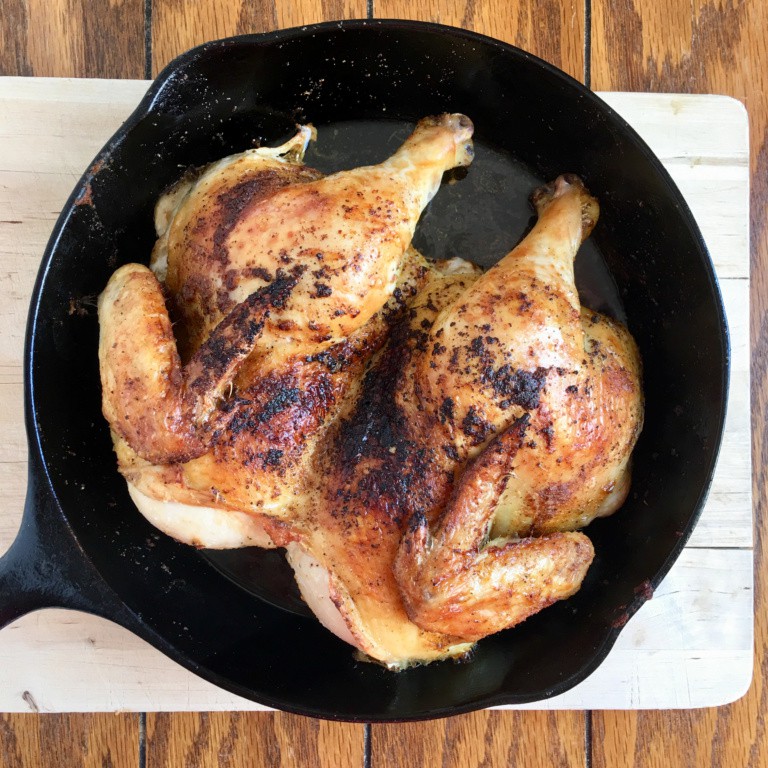 Easy and Fast Baked Chicken. That's just crazy talk!
Well, it would be if you did it the old-fashioned way, prepping the bird, preheating the oven, baking for a few hours and pulling out a chicken with dry breast meat, rubbery, yellow skin and under-cooked thighs.  And then if you put it back in, you dry out all the breast meat.  Sigh.  Who needs it?
In the world of easy baked chicken recipes, I've found this two-step method to produce the best quality in the shortest time.  Easy and Fast Baked Chicken uses a hot skillet on the stove top and then you transfer the whole thing to the broiler.  Because both methods – stovetop and broiler – transfer heat directly to the meat rather than using air as an intermediary, the cooking is done much faster.  Your chicken will be done in ONE hour, and all pieces will be moist, with an added treat of crispy skin.
Here's the Trick to Easy and Fast Baked Chicken
This method requires a good, broiler-safe skillet, because you'll be starting the chicken on the stove top to get the thighs cooking, then you'll transfer it into the broiler to catch up with the breast meat.  I use my trusty cast-iron skillet for this job, but any broiler-safe skillet will work.
---
The best cast-iron on the planet, made here in the USA – Smithey Ironworks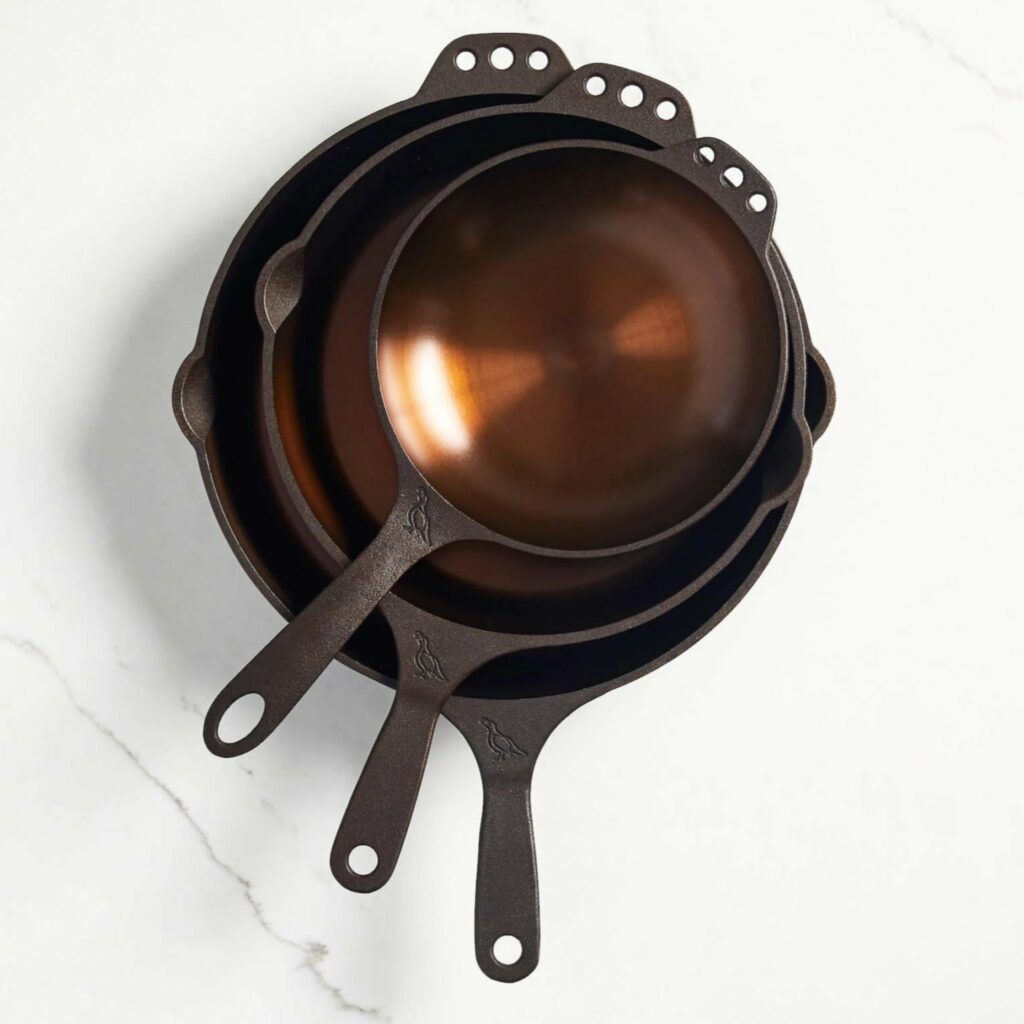 Smithey Ironware's No. 10 skillet is an ideal size for a small household or the baker.
---
You'll need to flatten the bird for the broiler.  You can do this quickly and easily by removing the backbone – or butterflying the chicken. See the video below for help on how to do this.  (Trust me, it is not hard to do!)