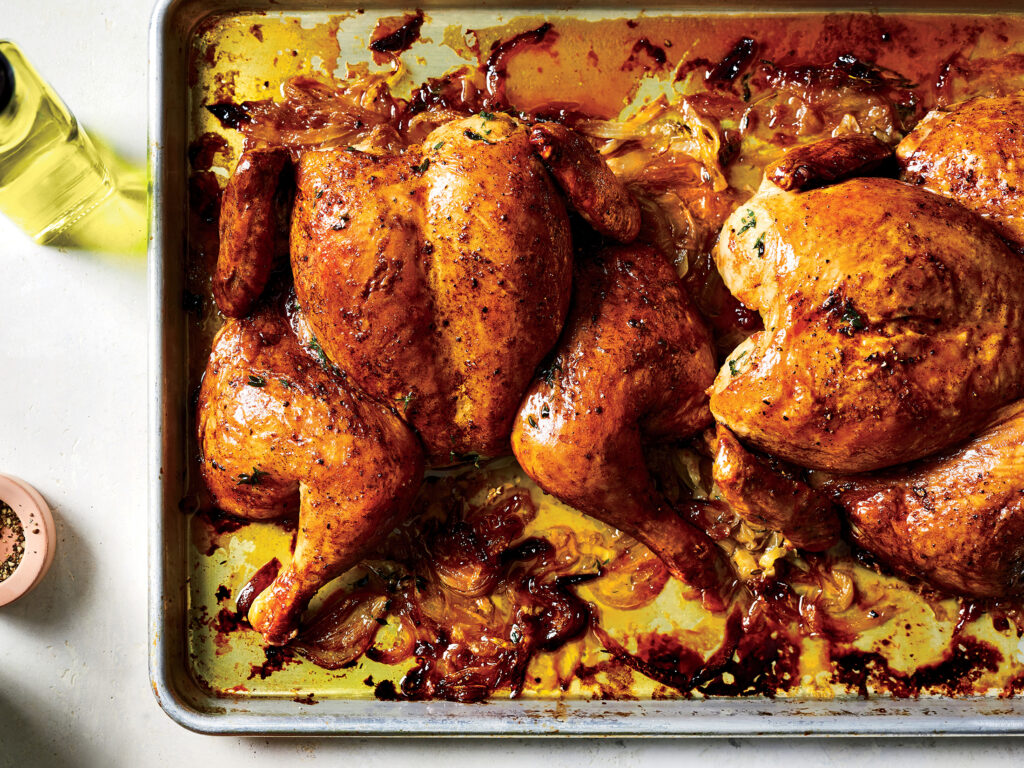 The Week's Best Recipes
If you're like me, you get an inbox full of recipes every week from all the websites you've browsed through. But do you really have time to go through all of them to sort out the wheat from the chaff? Probably not.
But I do! Here's The Week's Best Recipes from across the web. Take a peek and see what might work for you.
---
Baked Mushroom Chicken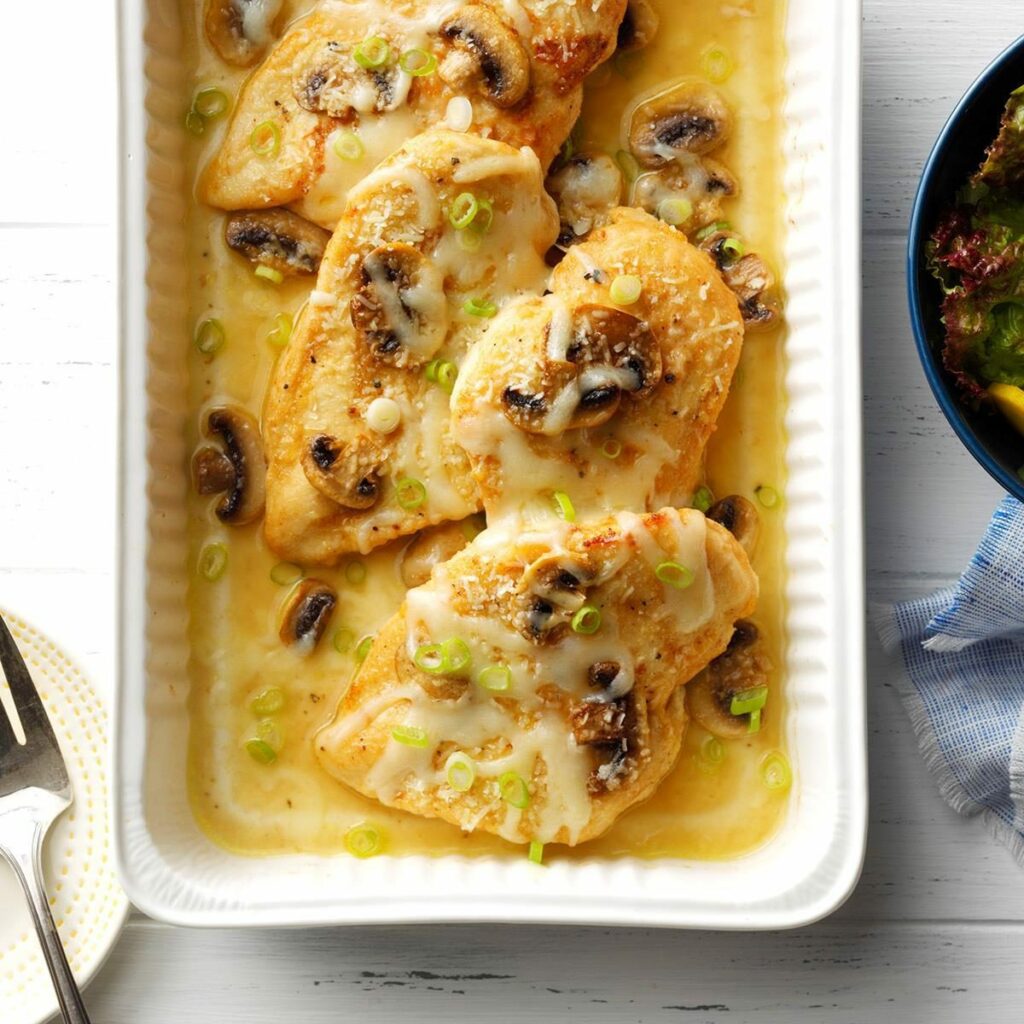 The first selection is from Taste of Home magazine – Baked Mushroom Chicken. This recipe is from a whole collection of recipes made in your trusty 9″X13″ baking dish, and it's easy and delicious! Chicken breasts browned lightly in butter, then baked with mushrooms and herbs and topped with cheese. Couldn't be simpler, but produces tender, not dry, chicken in just a few minutes
The recipe calls for green onions (or scallions as they are also known.) If you're unfamiliar with how to prep these, see this helpful video to get the most out of them:
Remember to use all but the beard (roots) and about 1″ off the top of the green onions – thin slices for garnish on the top of salads or soups, and thicker slices for cooking and baking.
Get the recipe for Baked Mushroom Chicken from Taste of Home. (Click the photo below to subscribe.)
---
Next, from Real Simple Magazine comes
Coconut-Marinated Shrimp With Cucumber and Jicama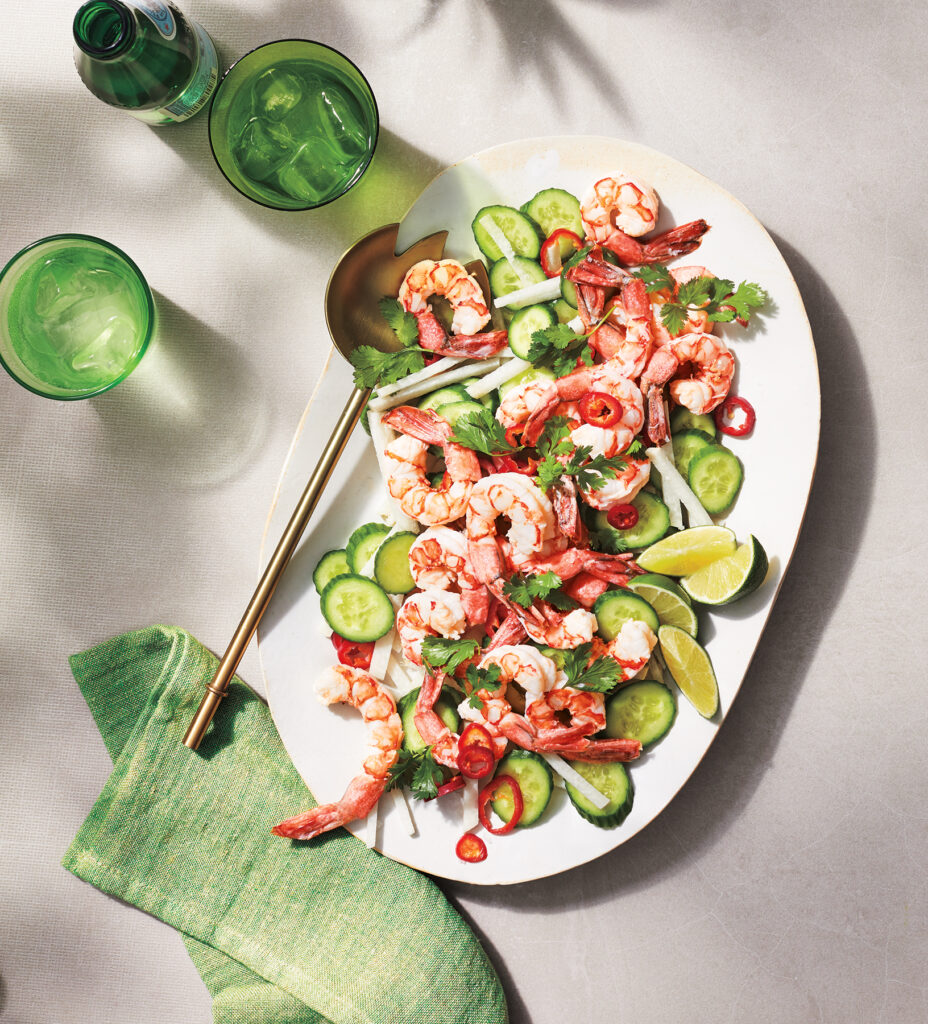 Dwaine and I are getting ready for our yearly trek to Puerto Vallarta for the winter, and we're both craving the fresh shrimp dishes we find there. This Coconut-Marinated Shrimp from Real Simple magazine is the perfect thing to tide us over until we get there. Because you start with cooked shrimp, the only prep is slicing up the veggies and letting everything soak up the delicious coconut milk marinade before serving!
A couple of hints will help you with this recipe. First, What Is a "Fresno Chile"? You may or may not find these in your local market, but they are a medium-sized red chile with a hot but sweet taste – perfect to add heat to the dish without ruining the sweetness of the coconut milk.
If you cannot find a Fresno chile, you can substitute the more common red jalapeno or use a serrano pepper. Just remember, it's the seeds that bring the heat, so if you like it hot, use them. If you want it cooler, only use the bottom 2/3 or the chile and avoid any flesh with seeds or in contact with the seeds.
Another question you may have is how to prep a jicama root. You'll see these giant tubers in your market and they may seem a bit intimidating. I've watched my Mexican friends preparing it, and this video shows exactly what they do:
(With any leftover jicama, simply slice it up, throw in some raw sliced carrots, cucumbers and onion and sprinkle with lime juice, salt and Tajin spice for a healthy snack!)
Get the recipe for Coconut-Marinated Shrimp With Cucumber and Jicama here. And click the photo below to subscribe.
---
Essential Ingredients in the Indian Pantry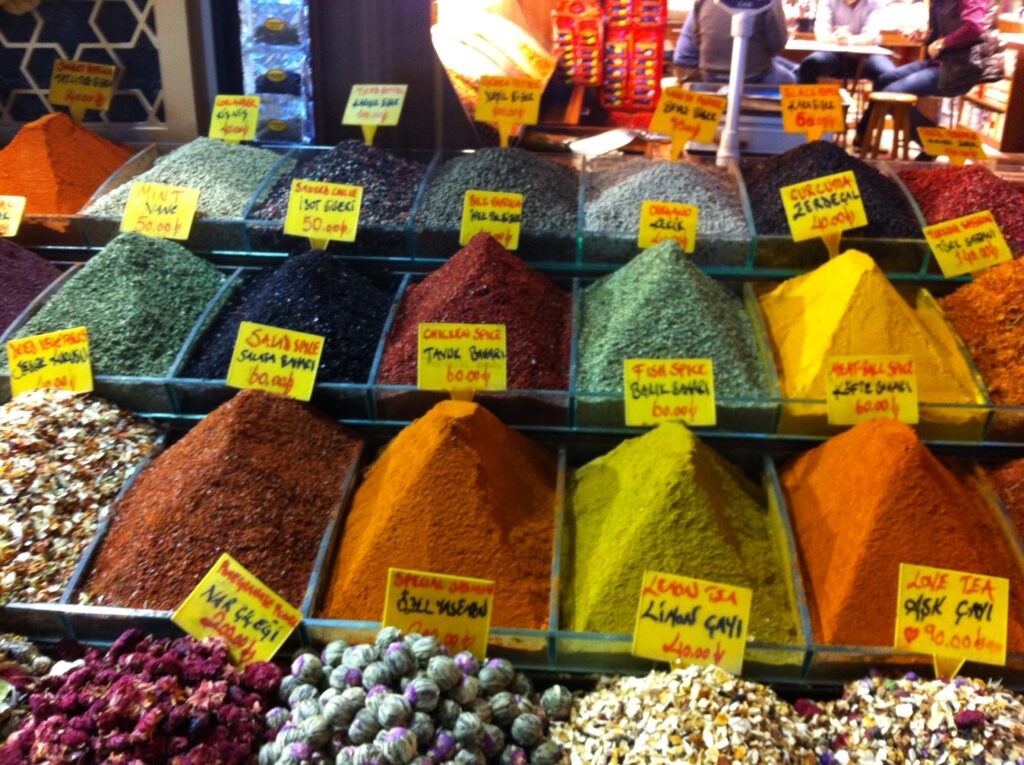 Spices can be a mystery to many, particularly Americans whose food tends to run on the bland side (sorry, not sorry). This guide to common Indian spices from Allrecipes will help you understand how they are used, what flavors they complement, and perhaps dispel some of the hesitation we Americans have in using them.
Store spices in a cool, dark place – not above your stove! Humidity, light and heat will cause your spices to lose their flavor.
Learn how to use these essential ingredients in Essential Ingredients in the Indian Pantry from Allrecipes here. Click on the photo to subscribe.
---
Here's another one from Real Simple magazine –
Perfect Baked Potatoes
Let's get one thing straight right away – there are steamed potatoes, and there are baked potatoes. If you are wrapping your potatoes in foil before baking, you are making steamed potatoes – delicious, to be sure, but they just aren't the same thing.
This simple recipe shows you how to make true baked potatoes, but with a delicate skin and fluffy interior you can't get on a steamed potato.
Here's the full recipe for Perfect Baked Potatoes from Real Simple magazine. Click the photo for subscription information.
---
And finally, one more chicken recipe from Cooking Light just because it looked absolutely delectable, and so simple!
French Onion Roast Chicken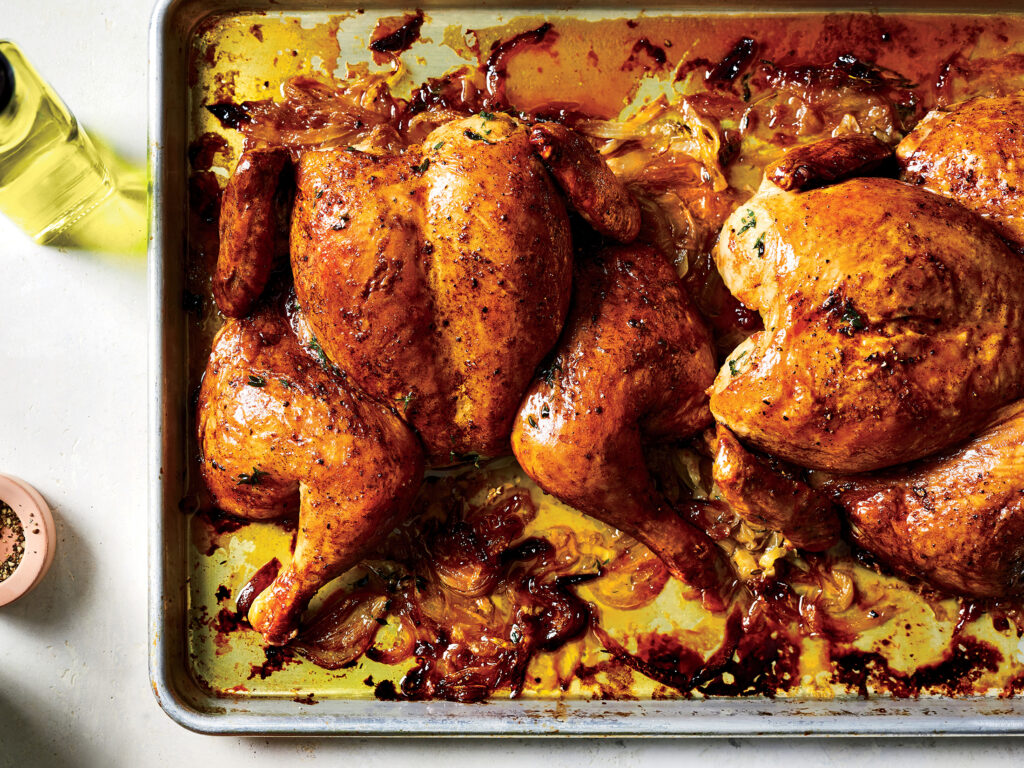 There are a few tips to help you with this recipe, too. First . . . what is "spatchcocking" a chicken? It may seem really intimidating if you haven't tried it before, but just watch the video below to be demystified! It's easy when you see it done:
(Now that you know how – head on over to my recipe for Easy, Fast Baked Chicken and give that recipe a try, too!)
Another tip to make this recipe easier – do not separate the skin from the bird to rub the butter – just rub the butter right on the skin. I know a lot of people swear by this technique but it's a lot of work and the payoff is minimal. Plus, once you've separated the skin, when you go to slice into it, it's going to fall away completely, ruining your lovely, crispy finish.
---
Be sure to check back next week for more of the Best of the Week from Baking Naturally.
---
Apples are here, and Homemade Apple Crumb Pie is a great way to serve them…