For Mother's Day, Father's Day, International Home Cooking Day and Christmas – these cookbooks are (or soon will be) classics for the home cook and baker. Yes, you really can learn to cook well by following in the footsteps of the masters. Check them out!
The Best All-Time Cookbooks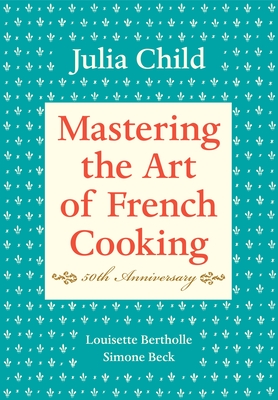 On it's 50th Anniversary, Mastering the Art of French Cooking occupies a definitive position in American culinary history. Dragging Americans from the doldrums of 50s aspic-and-casserole mania, MAFC propelled Julia Child into homes across the country via PBS's "The French Chef". And her book is still as valuable today as ever. With 524 recipes, MAFC forms a foundation for all home cooks on many of the basics of – not just French cooking – but any good cooking! A welcome addition to any cook's library. Available on Alibris.
2019 Edition Fully Revised and Updated. With 4,000 recipes (600 of them newly-added), this is the best-selling cookbook of all time – and for good reason: It's Got Everything.
Originally published in 1931, Joy gets revised about every decade, some with more success than others. Previous "updates" removed some of the voice of the original authors, whose goal was to introduce American homes to the concept of entertaining. But that voice has been restored, making the book a lot more friendly and less "encyclopedic" than some previous versions. It certainly deserves a place on any kitchen shelf.
Bakewise is my go-to when I have a question about baking anything. Really. Anything.
Shirley Corriher has written an exhaustive but easy-to-follow compendium on all the whys and hows of baking cakes, breads, pies and cookies. With her training as a research biochemist, Corriher brings "better baking through science" into every topic. Not only does she give you great recipes (over 200), but each one is an entire learning topic! Her "What This Recipe Shows" boxes tell you exactly why the recipe works as it does, helping you understand what may be wrong with the other 50 recipes you've tried for flaky pie crust or light, fluffy cakes. I swear by it!
(And while you're at it, check out her other classic, Cookwise, also available on Alibris.)
I really appreciate a good test kitchen, and Good Housekeeping has been a bedrock of kitchen-tested recipes for 80 years. With each new edition comes some great new additions (see what I did there?) This version includes some of the latest trends in gluten-free foods, vegetarian dishes and updated advice on buying and caring for kitchen equipment. Highly-illustrated, with over 1,200 recipes, this book is a godsend for those who really need a photo to guide the way to success. The perfect gift for those new couples in your circle.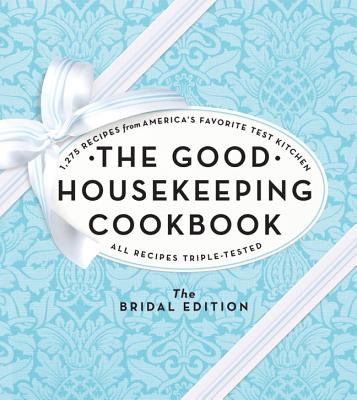 James Beard Award, says it all, really. And well-deserved, of course.
Christopher Kimball started Cook's Magazine, back in 1980, and it's been onward and upward since. The founder of America's Test Kitchen, publisher of Cook's Illustrated and Cook's Country magazines, and founder of Milk Street in Boston, Christopher Kimball is one of the top authorities on American cooking and everything that is good about it today. You can trust anything from this chef.
Milk Street: Tuesday Nights is geared toward those who may be short on time, but aren't willing to settle for microwaved glop for their weeknight meal. The book contains 200 recipes, many organized by time, starting with 45 minutes down to 25. Other chapters focus on an easy process or theme (Pizza Night!). But all are easy to follow, quick and delicious. The perfect book for that busy go-getter in your life.
(Check out some other titles by Christopher Kimball: The Milk Street Cookbook, Milk Street Fast and Slow: Instant Pot Cooking at the Speed You Need, and Milk Street: The New Rules.)
Anita Lo is just funny! Iron Chef, Michelin-star, Top Chef contestant, Anita Lo has every reason to be proud of herself. But she puts on no airs in this amazing cookbook that focuses on loving yourself through good food.
If you're denying yourself a clambake because you're by yourself, stop it! Want that chicken pho but don't want to eat it for a week? You can. Solo shows you how to buy and prepare delicious food for yourself, and makes you laugh while you're doing it. And if you have guests, all the recipes are easily multiplied. You'll love it.
There are different philosophies in cookbooks. Some, like Good Housekeeping or Fannie Farmer, emphasize recipes and step-by-step instructions, with the goal of reproducing a dish. I find them useful, certainly.
But then there's Salt, Fat, Acid, Heat. It's different. Yes, there are recipes, but Samin Nosrat wants her readers to focus on the four basic elements of all good cooking, where they come from, and how to add them together to produce good food – whatever you may be cooking.
This cookbook answers What contributes "acid" to a dish? Besides good old table salt, how can you add saltiness? How do you control the amount of heat produced by a pepper? What does fat do to make food taste good? The idea is that, knowing how to work with these four elements, any cook can make food taste better. And judging by her fans, she's on to something.
Salt, Fat, Acid, Heat is now a popular documentary on Netflix. Check it out. And buy the book . . . because, you know, the book is always better than the movie.
Baking at high altitude is a challenge many of us face. I have a good post that covers the basics (click here for "High Altitude Baking Adjustments"). But for the best in-depth information on overcoming the various problems you can encounter at high-altitude, get a copy of High Altitude Baking, created by the Cooperative Extension program at Colorado State University.
Here at 5,300 feet, I have to adjust my cakes, cupcakes and yeast breads (a bit), but this cookbook takes things from there all the way to 10,000 feet, showing you how to adjust recipes for the highest elevations. It's full of little tips on creating light cakes and breads, what to watch out for when baking with yeast v. baking powder v. baking soda, and how different flours can impact your high-altitude recipes.
If you have just one high-altitude reference, I recommend this one.
I'll be adding more recommendations to the list over time. If you have suggestions, leave me a note below and I'll include them in my list.