Simple ingredients in a no-fuss recipe delivers delicious, juicy results every time. With 3 versions of spice rub to choose from.
These days, a trip to the store is always a crapshoot. You never know what you're going to find, and you'd better be ready to snap it up if it's available.
This week it was bone-in turkey breast, so we bought two – one for the freezer and one for dinner. I'd had a few recipes tucked away for making roast chicken and I figured one bird is like another, so why not? (OK, so there is a difference, but keep reading and see what I found out.)
The problem with roasting turkey, particularly a breast portion, is that the meat can come out dry, dry, dry. There's so little fat content in breast meat that if you don't treat it properly, you'll have to smother the whole thing in gravy just to get it down. I sure didn't want that, so I did a little research.
Bone-in v. Boneless, Skinless Breast
Bone-in, skin-on turkey breast is simply a "whole nuther animal" than the boneless, skinless type. They require entirely different roasting methods (but the rub recipes will worth well with either). It will be a lot easier to keep a bone-in breast moist. It will also take longer to cook.
Lower Temperature
One difference in roasting chicken versus turkey is the roasting temperature. Many roast chicken recipes call for a very hot oven (400°F), while turkey calls for a much cooler oven (325°F). Heat penetrates faster into a smaller bird, and chicken breast isn't nearly so large as turkey, so there's more fat-to-meat ratio on a chicken, making dryness less of a problem.
There is no need to crank up the heat at the beginning simply to "crisp the skin." Baking the breast for a few hours, leaving it alone entirely, will provide a perfectly crispy, well-browned exterior with a moist interior.
Slower Roasting
With a lower temperature and larger bird, you'll need to roast it for a longer period of time to reach the required internal temperature of 160°F upon removal. It will continue to cook to the required 165°F upon resting.
To Baste or Not to Baste?
The latest advice from experts is that basting is a waste of time and oven heat. If the skin receives a good coating of oil before roasting, there should be no reason to smother it with liquid during baking.
Roasting Rack
It's important to suspend the breast on a rack while baking. You don't want the bottom to boil in fat and juices. If you don't have a rack for your roasting pan, just pull a long stretch of aluminum foil off the roll, roll it up into a long coil, and suspend the portion on that.
Butter v. Oil Rub
I use olive oil, simply because it's easier to coat the bird with oil than butter, and I haven't noticed a huge difference in flavor. All the rub recipes below provide enormous flavor on their own. Also, keep in mind that if you melt butter to coat the bird while the bird is cold, it's going to solidify long before you get it rubbed in.
Some techniques call for rubbing the flesh under the skin, replacing the skin and rubbing more oil on the top. Frankly, I find that this creates more of a mess than anything. The skin completely separates from the bird when carving, drifts off into the gravy and you lose any crispiness the technique is supposed to impart.
---
If you love to cook, check out the great tips and recipes from Cooks Illustrated and Cook's Country – the two very best cooking magazines out there!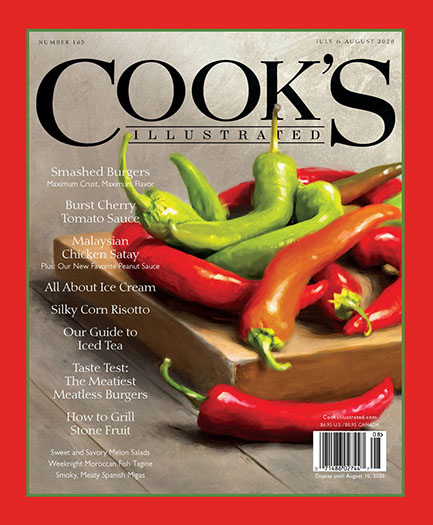 Cook's Illustrated Magazine
Cook's Country Magazine
---
And now for the recipe.
Print Recipe
Roasted Bone-In Turkey Breast
Simple ingredients in a no-fuss recipe delivers delicious, juicy results every time. With 3 versions of spice rub to choose from.
Ingredients
3-4

lb

Bone-In Turkey Breast with Skin

2

tbsp

Olive Oil
Chili Rub
1

tbsp

Chili Powder

1

tbsp

Oregano

dried

2

tsp

Salt

1

tsp

Garlic Powder

1

tsp

Pepper
Dill Rub
1

tbsp

Dill Weed

dried

2

tsp

Salt

1

tsp

Garlic Powder

1

tsp

Pepper
Fennel Rub
1

tbsp

Fennel Seeds

1

tbsp

Ground Coriander

1

tbsp

Lemon Zest

2

tsp

Salt

1

tsp

Garlic Powder

1

tsp

Pepper
Instructions
In a small bowl, combine dry rub ingredients of your choice (I've provided three versions above).

Dry the turkey breast with paper towels, then coat the breast on all sides with olive oil. Sprinkle and rub the dry rub over all surfaces. Use plenty!

Place breast, skin-side up on a roasting rack or crushed aluminum foil coil in a roasting pan and place in oven.

Roast the breast until it reaches an internal temperature of 160°F, (about 20 minutes per pound.) Remove from oven and tent with foil to rest for 15 minutes before carving.
---
I used my cast iron skillet as a roasting pan this time. If you're looking for the best cast-iron, made in the USA, check out Smithey Ironware: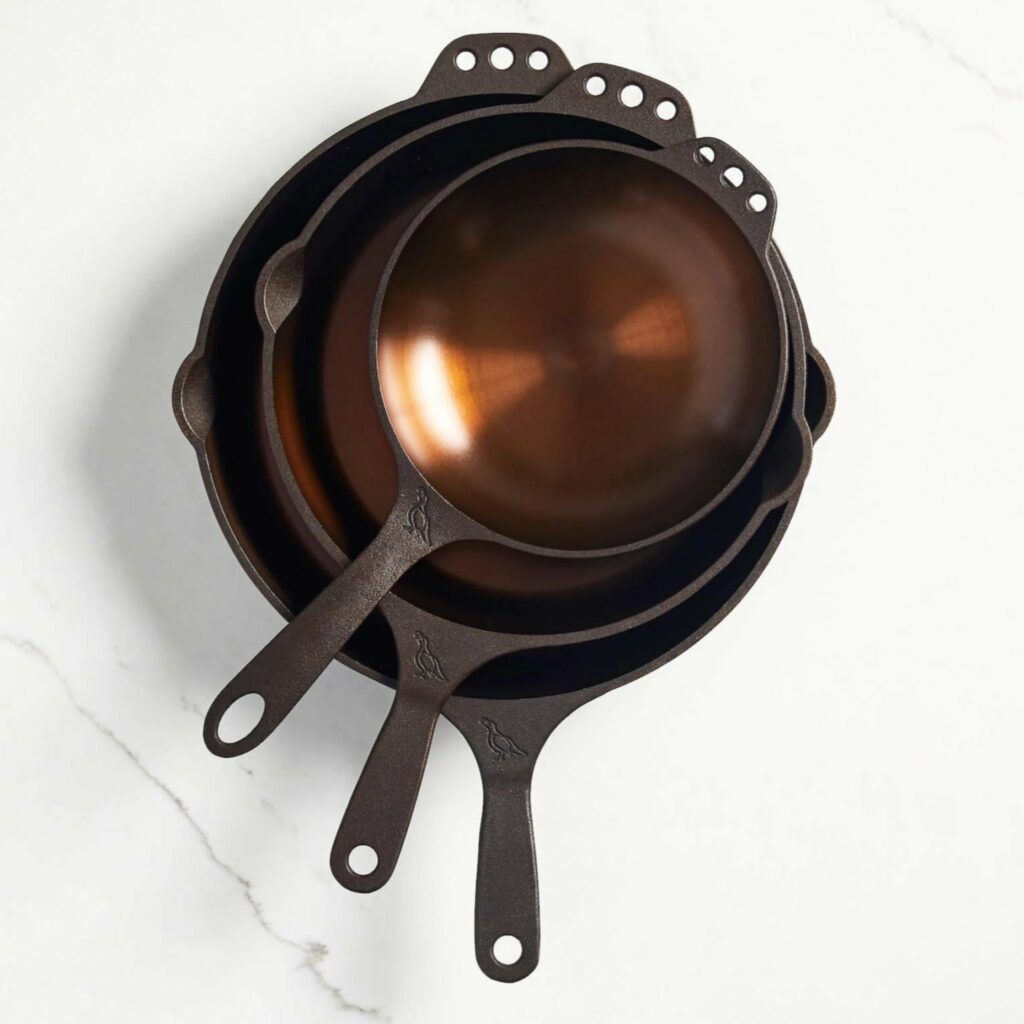 Smithey Ironware Cast Iron Skillets
---
If you enjoyed this recipe, why not try my Best Homemade Chicken Pot Pie? It's an all-natural, hearty version, made with a buttery crust that your family will love.
Questions or comments? Leave me a note below.