How to Cook Beans: Navy Bean Soup, Easy Baked Beans and Black Bean Casserole, with clear instructions on how to prepare from dried beans.
You and many others have decided to stock up on beans. I know this, because my store is completely bone-dry of any variety of bean! Understandable, and thankfully, I already had several bags on hand. They last for a long time and there's a lot you can do with them. But if you haven't used them much before, here are a few pointers on how to prepare a wide variety of beans
How to Cook Beans: Soaking
Before you can use beans in a recipe, they need to be softened. The typical method takes some planning (and with days home from work, this shouldn't be that hard!)
The process below is simple, and works for most any bean variety except split peas and lentils. (Split peas need just two to three hours of soaking. Lentils need no presoaking and only 30 to 40 minutes cooking time.)
Overnight method: Wash the beans in a colander. Sort by stirring with your hands and removing any irregular beans or bits of debris (yes, it happens, so don't skip this step).
In a large cooking pot, place the washed beans and 4 cups of water per 1 cup of beans. Cover and let stand for 8 hours or overnight. Use soaking water for cooking – do not discard!
Some recipes call for brining the beans in salt water overnight, then draining that water and cooking in fresh salted water. I find this destroys a lot of the bean flavor, so I don't recommend it. Use the soaking water for cooking and add salt with cooking if you need to.
Quick Method: Follow the directions above, but instead of soaking overnight, place the pot on the stove and heat to boiling. Boil for 2 full minutes. Cover and remove the pot from heat and let stand for 1 hour. Beans are then ready to cook.
The only advantage I can see to the overnight soaking method is that you'll have fewer "ragged"-looking beans, with splits on the side. If you can live with that, no need to wait all night.
How to Cook Beans
One cup of dried beans yields about 2 1/2 cups of cooked beans. The cooking time varies a bit by the type of bean, size and how dry they are. Peas and smaller beans usually need less than an hour, while larger beans need 2 to 3 hours. Large dry lima beans break this rule and can become tender in just an hour. You'll just have to test them as you go and use them when they are done to your liking.
When cooking the beans, maintain a gentle simmer. This will keep the beans from splitting. It doesn't affect the taste as much as the texture and appearance.
It's a good idea to add 1 tablespoon of vegetable oil while cooking to control any foaming that can boil over. This foaming can be a dangerous problem when using a pressure cooker or instant pot. Never fill either of these more than 3/4 full of beans (and I never go more than half).
If you want to save some time, you can freeze cooked beans easily. Just scoop the cooked beans into a freezer bag and break off a chunk when you need them in soup or stew, or in a casserole. They'll work just like canned beans.
How to Cook Beans: Recipes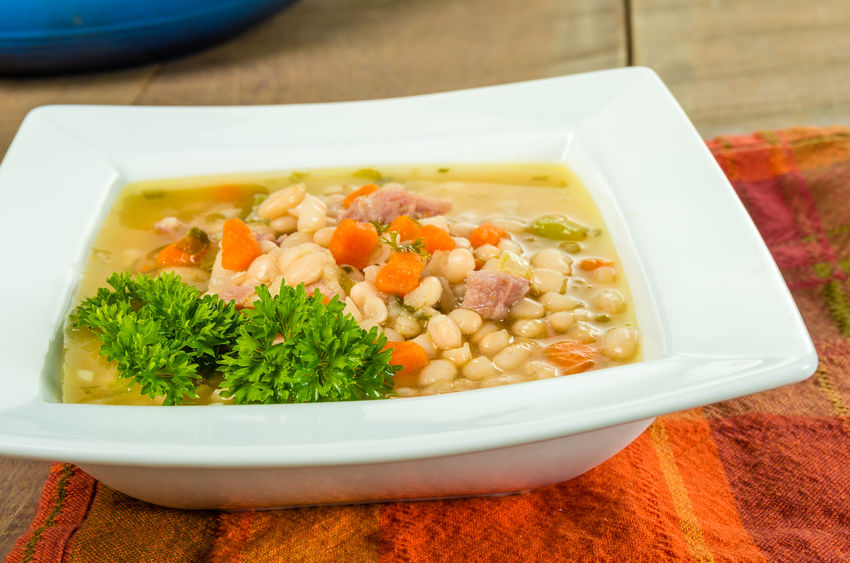 Here are three great recipes to try with your prepared beans: Navy Bean and Ham Soup, Easy Baked Beans, and Chicken Black Bean Casserole.
Baked beans are always a favorite, and they are really easy to make. This recipe delivers a whole pan full for very little money.
Mexican spices make this dish fun and delicious! And it feeds an army! Keeps well, too.
If you're looking for another tasty casserole or one-pan meal, try my Ham and Cheese Strata or Chicken Divan from Scratch.
Questions, suggestions or comments? Please leave a note below!