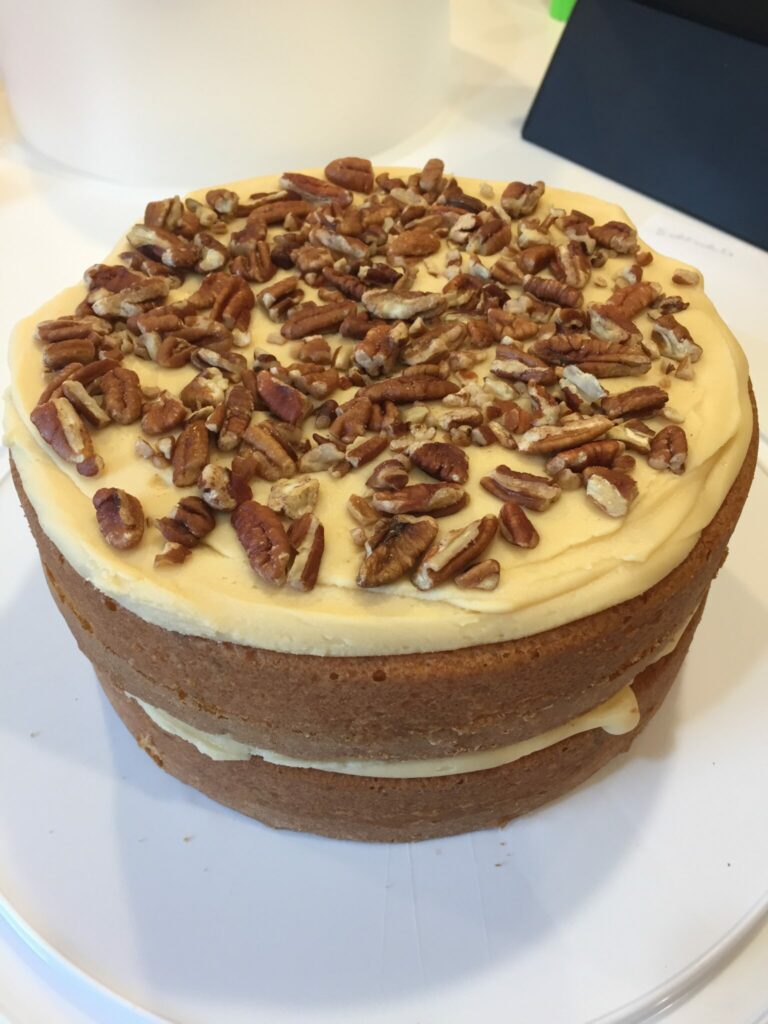 2
A fine white cake flavored with white chocolate, pecans and coconut. Regular and high-altitude directions.
Potatoes have been a staple in my life since . . . well, since before I can remember. As a toddler, Mom would be slicing up a bagful and would hand us a piece of raw potato to munch on. Then into the cast-iron skillet they would go, browning in bacon fat until they were soft and delicious....
If you've never attempted fish at home, you really should try this Easy Oven Baked Salmon Recipe. Five ingredients, including the fish, and 15 to 20 minutes of baking time make it perfect for an impressive meal. What's even better is that it's basically foolproof! It's baked uncovered in the oven, and with a few pointers, you can...
All-natural lemon blueberry cake. No cake mix. No artificial ingredients. Just the perfect blend of fresh blueberries and tangy citrus. I'm glad I took a picture yesterday, because today I have only one piece left, and it's mine! As spring creeps in to the Rocky Mountains, I find myself wanting to take advantage of all the good produce...
2
Mandarin Orange Cake is an unusual treat to serve with coffee, or as a fresh after-dinner dessert. Normally, you see Mandarin Orange Cake made with artificial whipped topping and a box cake mix, but this version is entirely from scratch, and comes in both regular and high-altitude versions.