Sign Up for Amazon Prime – Free Trial
*This post may have affiliate links, which means I may receive commissions if you choose to purchase through links I provide (at no extra cost to you).

Should I sign up for Amazon Prime?
I've been a member of Amazon Prime for 5 years now, and I have found it to be simply indispensable.  The up-front cost is reasonable, and I've recovered it every year in the free-shipping savings alone.  It gains me access to a lot of benefits that I actually do USE (as opposed to other programs that offer things that just aren't that pertinent.)  And it's always growing and adding more benefits.
Amazon Prime Free Two-Day Shipping
This is probably the thing that sold me first on Amazon Prime – free two-day shipping.  It's available on almost every item I buy, and it's been a life-safer for me.  Just a few months ago, my hard drive started going glitchy on me.  I searched for an external hard drive on Amazon, found one on Prime for a good price, ordered it, and in two days it arrived at my door.  I was able to dump all my data onto the external and save everything before my computer gave up its ghost!
Being able to depend on free shipping makes my shopping so much easier.  I can get obsessed with finding the best price on a specific item, but when you have to visit every site just to see if shipping is extra, how much it is, how much handling cost is added – yadda, yadda – yeah, it's easier and faster to use Amazon Prime!
"But what about 'porch pirates?' Won't all my deliveries get stolen if they're just left on the porch?"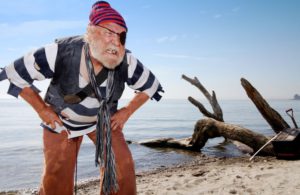 Porch pirates are very busy here in Denver – especially around the holidays.  Fortunately, Amazon has a number of ways to protect your deliveries.
Amazon Key In-Home Delivery
This program allow you to install an Amazon Key smart lock to your home.  It's monitored by a video camera linked to your Smartphone.  When a delivery arrives, you get a message.  You can watch the delivery arrive, or watch a clip of it later.  You get another message when the door is re-locked by delivery.  NO CODE IS SHARED WITH DELIVERY!
And of course, the smart lock is always available for you to use for whatever you need – you can provide unique codes to house cleaners, dog walkers and house-sitters.  You'll always know when someone has opened your door.
The Smartlocks come in all major brands of keying systems (we use Kwikset, but Schlage and Yale are available, too.)  And the app is linked with Alexa, so you can always tell her to lock or unlock your door.
Now, there's also Amazon Key In-Car Delivery.
If you have an OnStar-equipped Buick, Cadillac, Chevrolet and GMC vehicle, or a Volvo On Call-equipped vehicle, with an active connected car service plan, you can have your packages delivered to your car while you're at work or home.  It's got more restrictions based on the size of the package and whether your car is accessible, but it's certainly another option worth taking advantage of to keep your valuables safe.
Then there is Free Same Day Shipping in select metro areas.   If you live in a larger metro area, Amazon offers free same-day shipping with a Prime Membership.  Just order $35 of merchandise with a "Same Day Delivery" option (the usual cutoff time is noon), and it'll be yours by that evening.
And when you REALLY need something fast, there's Amazon Prime Now 2-hour delivery.  You can get groceries, including fresh fruit, vegetables and meat, delivered in 2 hours in select US cities.
But there's a LOT more to Amazon Prime than free shipping.
Amazon Prime Video – free streaming of thousands of movies and TV shows to your laptop, tablet or phone!
Here's another element of Prime that I use a lot – Amazon Prime Video.  It's almost always an option on any newer DVD player, Roku, Amazon Fire, Chromecast . . . and if you don't know what those are, I didn't either until just a few years ago!  But now I use them all the time to deliver TV and movies.  A lot of the content is free, but – like the other services – some of the newer movies require an additional fee to watch.  I signed up for a guide service that tells me what's available for free, and then I make a plan to binge-watch a series I've missed on regular TV.  It's easy and fun.
Kindle First – Get a free book every month, by top authors!
If you're a reader, this feature is GREAT!  Every month, Amazon's critics review 6 books that they then offer free to all Prime members.  Just click and it's downloaded to your Kindle.  The books span all kids of genres – popular fiction, history, fantasy, thrillers – and they are all reviewed and recommended by the Amazon crew, so you can be reasonably certain there's no dreck there!
Those who read a lot can probably attest to the fact that there is a lot of BAD WRITING out there these days!  I've loaded up the Kindle for vacation with books I found on sale, only to toss 90% of them after a chapter.  But that's not the case with these Amazon Prime reviewed books.  They've all been beyond "very good."
For example, they offered Shion Miura's, "The Great Passage", a story about a dictionary editor who needs to find a replacement.  Sounds a bit dry?  Oh no . . . ha ha!  It's a book about lives lived with passion, set in Japan, with a wife, and a cat, and . . . a gigantic dictionary that changes the life of everyone involved with it. A lovely, fun, touching story that I was so glad to read.
Other Free Reading for Amazon Prime members – Magazines
If you are a magazine reader, save yourself some money and use the Amazon Prime membership to access hundreds of magazine titles that are offered on a rotating basis via Kindle.  I tend to read a lot of cooking and recipe titles, so I'll snag the latest copy of Saveur, or Country Woman (I know, guffaw if you want, but the recipes are good!), Bon Appetit, Food Network Magazine, and more.  They don't have the same magazines every month, but they have a collection of the same types – fashion, entertainment, cooking, etc.  I don't see a lot of weekly news magazines like Time or Newsweek, but there's certainly enough to keep me busy.
Prime Audible Channels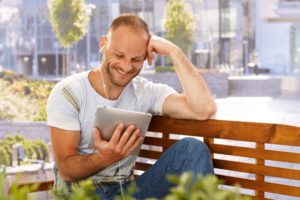 Here's an Amazon Prime Feature I'd overlooked until recently – audio books on Audible.  This is an app on your phone or tablet that collects and plays audible books you purchase through Amazon.  But there are lots of free options as well.  For example, each week on The Masters of Fiction channel, there are a number of short stories by various authors (this week, I'm listening to "A Tale of the Ragged Mountains" by Edgar Allen Poe, and "We Like You so Much and Want to Know You Better" by Dave Eggers.  They are 30 minutes to an hour-and-a-half, so good for a daily commute.  Very high-quality stories that you'll think about all day.  And hey – it's certainly better than the news these days!
Of course, you can purchase audible books too, and they will show up in your Audible Library.  One that sounds great is an audio version of "The Handmaid's Tale" performed by Claire Danes, Margaret Atwood and a full cast.
Prime members get regular special deals on audio books for big savings.  It's worth paying attention to.
If you're a music-lover, your Prime Membership gets you access to Prime Music.  There's a lot you can do with this.  You can just listen to current pop tunes if you like.  After a while, Prime will come up with suggestions for new music you might like, based on your listening history. If you own an Echo device, you can use Alexa to play music at home with a voice command.  I use that in the kitchen when I'm baking!  "Alexa, play something happy!"  And she does.
And of course, you can purchase new music through Prime Music too, which will be added to your library.  It's similar to iTunes, but – in my opinion – a lot less buggy than iTunes.
And Speaking of Alexa . . . 
I own an Echo device, and I use it quite a lot.  It's really handy to be able to call out voice commands to Alexa when my hands are wrist-deep in bread dough.  I can access a recipe, play music, play an audio book, order an item that I'm out of, and more stuff every week.  I even played a little mystery game the other day that was funny.  Your Prime membership activates more features on Alexa than a regular membership does, so to get the most out of it, sign up!
I get a lot out of my Amazon Prime subscription, and I think you will, too.
Ready to Sign Up?  Click on the link below for the best deal on an Amazon Prime membership.